6Days to DISCOVER AL-ANDALUS - Daytime Travel Route SERVICE PACK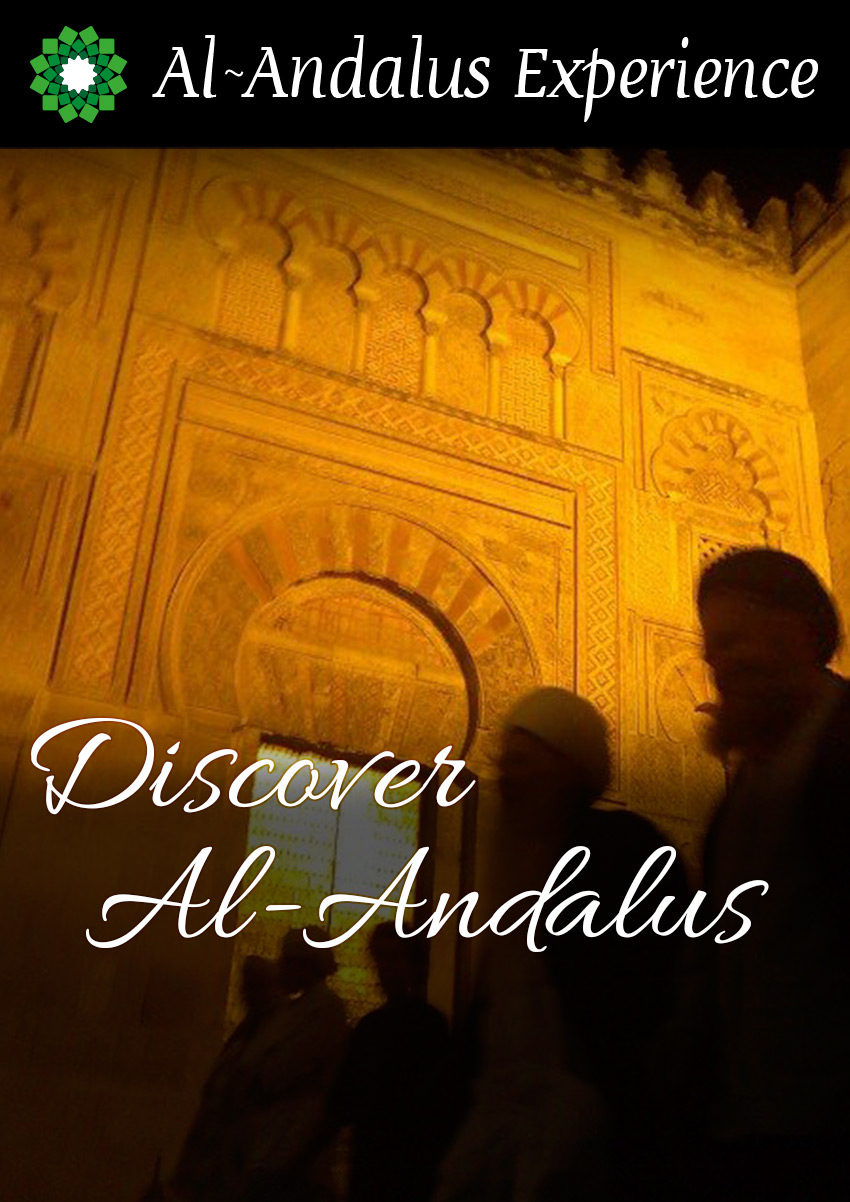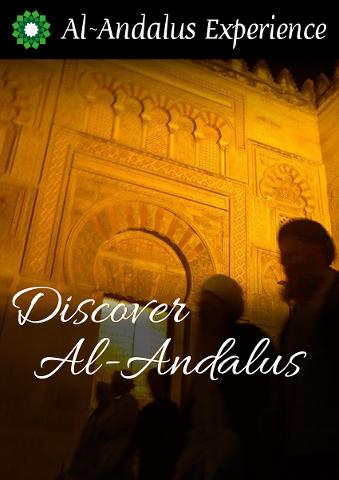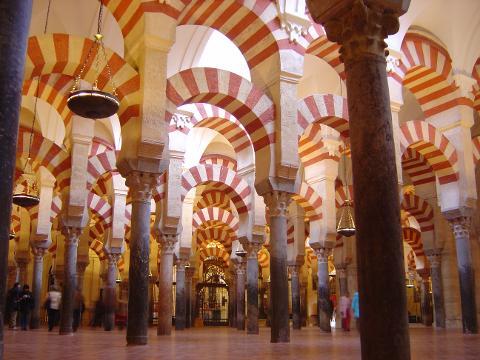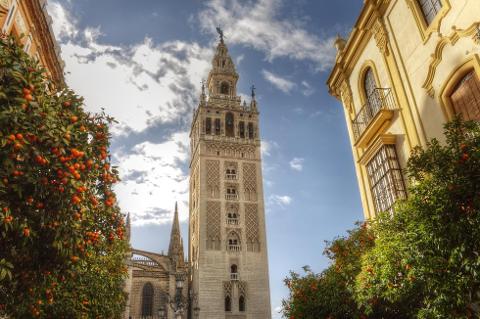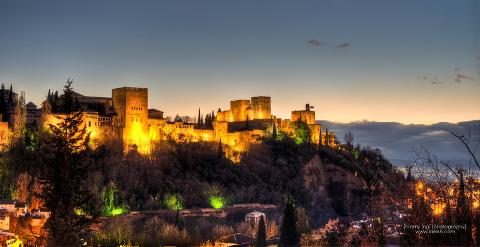 Varighed: 6 Dage (Ca.)
Produkt kode: PGTso_6DaysAE_AGP
DISCOVER AL-ANDALUS
A classic journey into the heart of al-Andalus, through the Golden Age Cities which are the most important historical capitals of Andalusia, their Islamic legacy as well as their provinces as we move through: Córdoba, Sevilla and Granada. We will stay two nights in Córdoba, Caliphate Capital of Al-Andalus, one night in Sevilla and two nights in Granada, the Last Muslim Kingdom in Iberia.
Day 1. Arrival at Málaga. Transfer to Córdoba.

Pick up at Málaga International Airport and transfer to Córdoba (170 km). Welcome presentations, introduction to Andalusia and Spain on our way to Córdoba. Upon arrival, check-in at our hotel in Córdoba's town centre, leisurely walk through the Medina al-Qadima of Córdoba to our first welcome dinner and an evening rest at our hotel in Córdoba.

Day 2: Córdoba, Capital of the Umayyads.

In the morning we shall have a guided visit in the Medina al-Qadima of Córdoba. This includes the Umayyad Mosque of Córdoba, Alkasr Royal Palaces, Jewish quarters, old city walls, Live Museum of Al-Andalus, and an opportunity to see the Andalusian courtyard homes, streets and alleys.
Before lunch, we will head to Medinat Al-Zahra, the Caliph's court city and palace ruins, the museum and expositions.
After lunch; free time is given for any extra activities, rest, or shopping! Besides the lively town centre and shops, there are today's three active mosques in Córdoba worth visiting. This could be an opportunity to meet some local Muslims while touring around town.

Day 3: Sevilla, from rival kingdom to capital of Andalusia today.

In the morning we will continue down of Guadalquivir river, towards Sevilla (150 km). We will arrive to Sevilla and will have guided visits in Sevilla's historical center including the Alkasr Royal Palaces & Gardens, Cathedral of Sevilla, modern Giralda, Torre del Oro, Jewish quarters, the old medina and city walls, Parque de María Luisa, Plaza de España, and the remains of the Almohad courtyard and minaret.
After the visits, a free evening for walks and rides in Sevilla's historical centrer and riverside.

Day 4: Mountain route into Granada through Ronda.

On the way to Granada we will stop to visit the city of Ronda, in the northern Mountains of Málaga. Here, we will learn about the different historical periods of the Muslim Spain. Our tour will take us through the streets and alleyways of the old medina through secret tunnels, with various stops at expositions and the Hammam of Ronda.
After lunch we will be moving into the former Kingdom Garn'atta of the Muslim period in Al-Andalus.
Day 5: Granada, the last Muslim Kingdom of Al-Andalus. Tour at the Alhambra court city, palaces and gardens.

On this day we finally enjoy the guided visit at the Alhambra palatial town, including the Nashrid Palaces, Alkasaba fortress, Generalife summer palace & gardens, and the old medina of the Alhambra. Afterwards, we move on to visit the old medina of Garnatta and it's main areas, divisions, and city walls. We will visit the Albayzín Mosque, at the Mirador de San Nicolás, the most famous view point of Granada and the Alhambra. After a lunch break, we will walk down to the town center, visiting the 'souq' streets, and the area's most historical points. After a moment of rest, you will have the afternoon free to make your own plans for shopping or extra optional activities in Granada. You may enjoy free time in the modern town which is a fusion of Souq markets, old alleyways, riverside and the active modern city appeals.

Day 6: Departure or optional tour extensions

The program from this point onwards will depend on your departure arrangements as well as any optional tour extensions chosen at the time of your booking. If you are leaving today, we recommend you to book a late evening flight home from Málaga International Airport. On a Friday Jummah in Granada is a lively experience, the Albayzín Mosque at Mirador de San Nicolás watches over Granada city, the Alhambra and the snowy topped Sierra Nevada Mountain Ranges.

*Note: Please seek our advice upon extension plans, optional leisure activities, visits or available excursions to add on to this tour.

Further details:
This tour consists of a discovery tour covering the most important historical capitals of Al-Andalus, their Islamic legacy as well as their provinces as we move through: Córdoba, Sevilla and Granada.
We will start this tour with a group meeting at Málaga International Airport, moving directly into a historical narration on our way to Córdoba, the Umayyad capital of Al-Andalus where we shall spend two nights. After Córdoba, we will move into Sevilla, the modern capital of today's Andalusia. The next day, we will visit Ronda on our way to the former kingdom of Granada, the last Muslim lands in Spain. We will stay two nights in Granada and start our days with a tour trough the Alhambra and the historical quarters of the city. After these tours there is the opportunity to relax and enjoy whilst shopping or preparing for any extra activities available for booking during the tour, extra night time visits & walks or workshop programs.
You have a choice to conclude your tour on the 6th day in Granada or to enjoy further time for shopping, extra activities or workshop programs. Tour extensions into other cities and nature escapes are available if you wish to extend your stay.