6Days FROM IBERIA TO AL-ANDALUS - Regular Promotion Group Tour Service, starting at Madrid.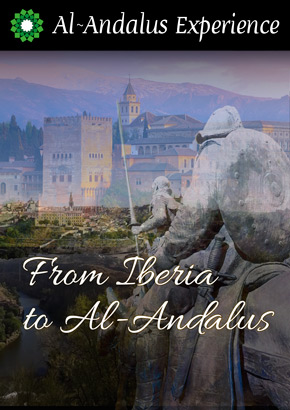 Duration: 6 Days (approx.)
Location: Granada, Andalucia
Product code: RGTso_6Days_MAD
Day 1. Madrid Arrival, taxi welcome and overnight at Madrid

Pick up by welcome taxi at Madrid International Airport and transfer to your hotel in Toledo ***BOOKED SEPARATELY***.

Day 2: From Toledo to Córdoba, Capital of the Umayyads.

In the morning we will drive to Córdoba, Capital of the Umayyad. Upon reaching Córdoba, at the confirmed time you will have your guided visit of the Umayyad Mosque of Córdoba, one of the oldest structures still standing when Muslims ruled Al-Andalus in the late 8th century. After this, we will continue to Medinat Al-Zahra, the Caliph's Court City Palace's archaeological site, research & exhibition centre. After lunch, free time is given for any extra activities, rest, or shopping! Besides a lively town centre and many shops, there are today's three active mosques in Córdoba worth visiting. This could be an opportunity to meet some local Muslims while touring around town.

Day 3: From Córdoba to Granada, last Muslim Kingdom of Al-Andalus.

In the morning we will be moving by bus again into the former Kingdom Garn'atta, last main capital of Al-Andalus. Upon arrival to Granada, after due rest, we suggest you visit the Albayzín Mosque at the Mirador de San Nicolás, most famous viewing point of Granada and the Alhambra palace. After a lunch break, we will walk down to the city centre visiting the 'souq' streets and the most historical points. After a moment of rest, you will have the afternoon free to make your own plans for shopping or extra optional activities in Granada. You may enjoy free time in the modern town which is a fusion of Souq markets, old alleyways, riverside and the active modern city appeals.
Day 4: Granada, the last Muslim Kingdom of Al-Andalus. Tour of the Alhambra court city, palaces and gardens.

On this day we finally enjoy the guided visit to the Alhambra palatial town, including the Nashrid Palaces, Alkasaba fortress, Generalife summer palace & gardens, and the old medina of the Alhambra. Afterwards, we move on to visit the old medina of Garnatta and it's main areas, divisions, and city walls.
Day 5: Bus from Granada to Madrid, leisurely afternoon in Madrid, the capital of Spain.

Again by bus from Granada, we reach the capital of Spain. Madrid highlights can be carried out by a hop-on hop-off panoramic bus tour. Starting out from Plaza de España you can discover some of the main ancient gates to the Medina of Madrid, from Atocha to Paseo del Prado, the Arts district, Castellana Street through Madrid's center to Puerta de Alcalá and the Plaza de Toros de las Ventas. Visit of the Real Madrid Football Club Stadium, Santiago Bernabeu, to complete the official tour of the stadium, which concludes naturally in the official Adidas shop of the Real Madrid Football Club.
Later, we will invite you to discover the highest range shopping area in the center of Madrid, Gran Vía Street, contains some of the most prestigious window shopping brands. After our formal introduction and lunch, we are now free for some shopping and leisure at your own choice. There are a range of optional activities we can provide, simply ask our manager's for advice about the free leisure evening programs and our favourite dinner options in Madrid.
Day 6: Taxi transfer to Madrid International Airport

MAD → taxi transfer Program on our final morning in Madrid will depend upon your flight departure time. Departure is scheduled from Madrid - Barajas International Airport.
*Note: Please seek our advice upon extension plans, optional leisure activities, visits or available excursions to add on to this tour.